How do I become a CAPA Student?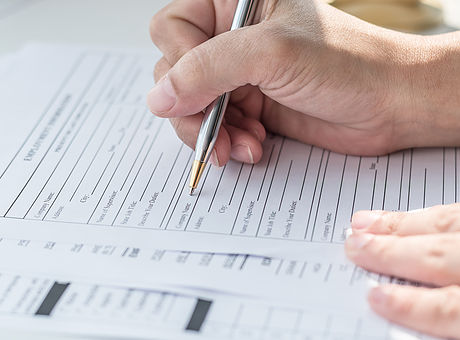 Admissions
The Philadelphia High School for Creative and Performing Arts (CAPA)  is a criterion-based school.  Qualifying criteria include: A's, B's, and ONE C, 95% attendance or higher, and qualifying PSSA scores (minimum of 50% Math and 50% in ELA).
Students MUST have standardized test scores.  Current Philadelphia public school students (School District, Charter, or Homeschool) who plan to apply to criteria-based schools but did not take both the Reading/ELA and Math Spring 2022 PSSAs must register for the TerraNova Assessment. Registration deadline is September 30 at 5:00 PM EST.  You can click here to register.
Prospective students MUST apply through the School District website during the Fall School Selection window.  For next year's incoming students, the 2023-24 SY, the window is currently open and will close on Friday, November 4th at 11:59 pm EST.
Please do not send your student's information directly to us.  The School District of Philadelphia's Central Offices review all academic data and provide us with the list of students eligible to audition.
When applying through the SDP portal, students may select up to FIVE criteria-based High School placement slots, so your child may apply for more than one major at CAPA (for example, you may use two of those slots for "CAPA-Dance" and "CAPA-Creative Writing").  Each Major at CAPA is considered its own "school" in the admissions process.  We do not have the ability to change the selected Major in the portal, so please make sure to read through the audition requirements (linked in the right-hand side of this page in the tabs) before choosing.
CAPA's seven art majors: Dance, Theater, Vocal Music, Instrumental Music, Creative Writing, Visual Arts, MDTV (Media, Design, Television & Video Production).  When applying you must indicate what major.  If invited to audition, it will be for that major ONLY.
Please do not submit anything directly to CAPA in advance of an audition.  This includes letters of recommendation.  We do not accept letters of recommendation.
All portfolio or audition materials would be brought to the audition if you receive an audition offer. Auditions are typically held in mid-late December and are by invitation only. All auditions are evaluated by the individual Arts Teachers.
After the initial school district application has been approved, prospective students are notified to attend an audition at CAPA for their chosen art major. Determining acceptance is a combination of the academic criteria, audition criteria,and then by lottery.  Students who meet all the criteria but do not get accepted by lottery will be placed on a waitlist.  If available space becomes available students will be pulled off the waitlist by The Office of Student Placement at the School District of Philadelphia.